Strategic Investment Grants
Since 1996, United Way of Eagle River Valley has provided grants to local programs that make a measurable impact in the lives of our community members.
Eligibility
501c3 nonprofits may submit proposals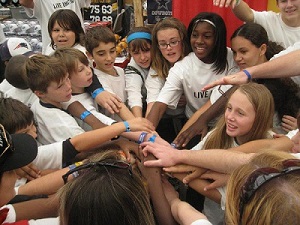 Application Deadlines
Applications will be accepted June 1-June 30.
The term of the grant will be one year. Grant time extensions will be considered at the discretion of the Board of Directors.
Proposal Preparation
Application must be submitted using the online form which will be made available on June 1.
Funding Limits
The average grant is $2,500. No grant will exceed $20,000.
Selection Committee
The Board of Directors will review proposals and make recommendations for awarding grants. Each of the proposal requirements will be evaluated with emphasis on alignment with the UWERV strategic plan.
Reporting
Grant recipients must submit a final report. The final report will include results/outcomes of the project, lessons learned, obstacles encountered and any proposal for ongoing UWERV activity as a result of the grant work. Grant recipients will be provided the report format when selected.
For questions regarding grant guidelines or the application process, please contact us at info@unitedwayeagle.org.